Paradigm shift in education.
---
Timeline

May 2017 - Jan. 2019
(1.5 years)
Tools

3D Printer
Laser Cutter
Roland TrueVIS SG3-540

Shop tools and equipment

Squarespace
Adobe InDesign
Adobe Illustrator
Adobe Photoshop
Adobe XD
Autodesk Fusion 360
Role

Project Manager
Outreach Coordinator
Marketing and Storytelling Lead
Visual Design
Program Design
Video Production
Equipment Trainer
People

FOUNDING MEMBER / PROJECT DIRECTOR
Tom Cappelletti
FOUNDING MEMBER / ASSISTANT DIRECTOR
Michelle Zamora
OPERATIONS MANAGER
Matt Vandiver
TECHS
Erin McDowell
Cody O'Farrell
Christian Espinoza
About Sacramento City College

Sacramento City College (SCC) was founded in 1916 by Belle Cooledge. With an all-female class as its first graduates, SCC began with the spirit of inclusion at its very heart. Sacramento City College
Makerspace
was founded almost exactly 100 years later. In 2017, a group of modern day pioneers decided to forge a new path for education. With inclusion still at its heart, SCC Makerspace is leading the way in providing in maker-centered education and preparing students for careers of the future.
My Why

I saw an opportunity to design a space where students could become inspired by education. A place for them to build community and fuel their passions. Understanding their skillsets and interests, they could make informed decisions about their lives and career paths.
Outputs

---
GOAL
To cultivate a maker mindset.
Build community by encouraging students to realize their imagination has no limits.

At the 2017 Maker Faire - Interactive games project created by SCC students and submitted to CCC Maker as part of SCC's Makerspace funding proposal





CHALLENGE
As a founding member, I contributed to securing $800,000 to design and launch Sacramento City College's first makerspace. The project was funded by the CCC Maker Initiative, an emerging action strategy under the Strong Workforce Program. The $17 million initiative was designed to grow a statewide network of STEM/STEAM-focused makerspaces linked to California Community Colleges to develop a workforce for the innovation economy and align 21st-century skills with STEM/STEAM research and practice.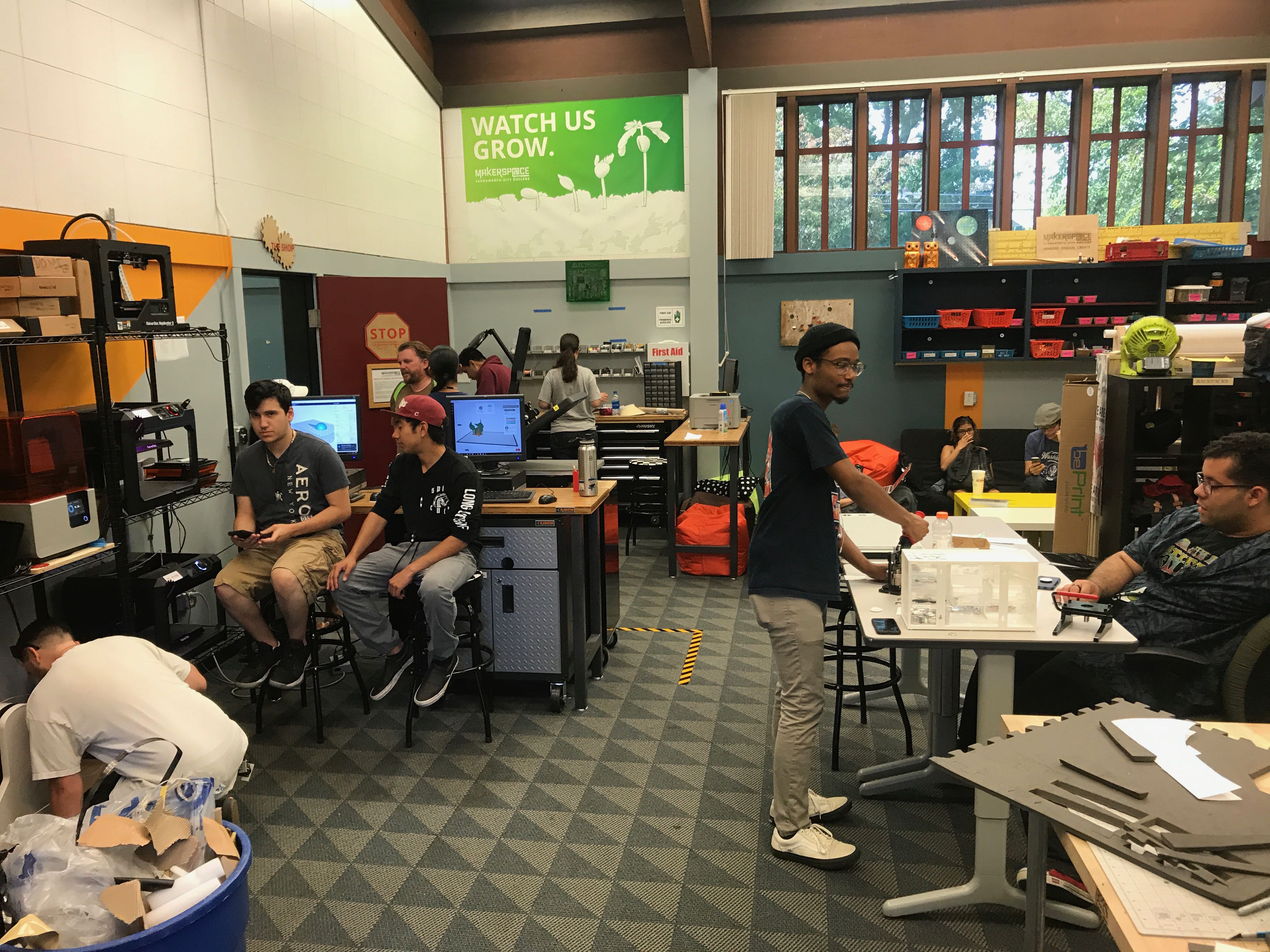 SCC Makerspace clean room: 3D printers, electronics, podcasting room, large format printer/cutter, and lounge space, April 2018
APPROACH
Design, test, iterate.
In the process of designing a space for students to collaborate, share ideas, work on personal or school projects, learn about new tools and machines, we iterated different versions of the space. Every day was a usability test where we gained feedback and important insights from students.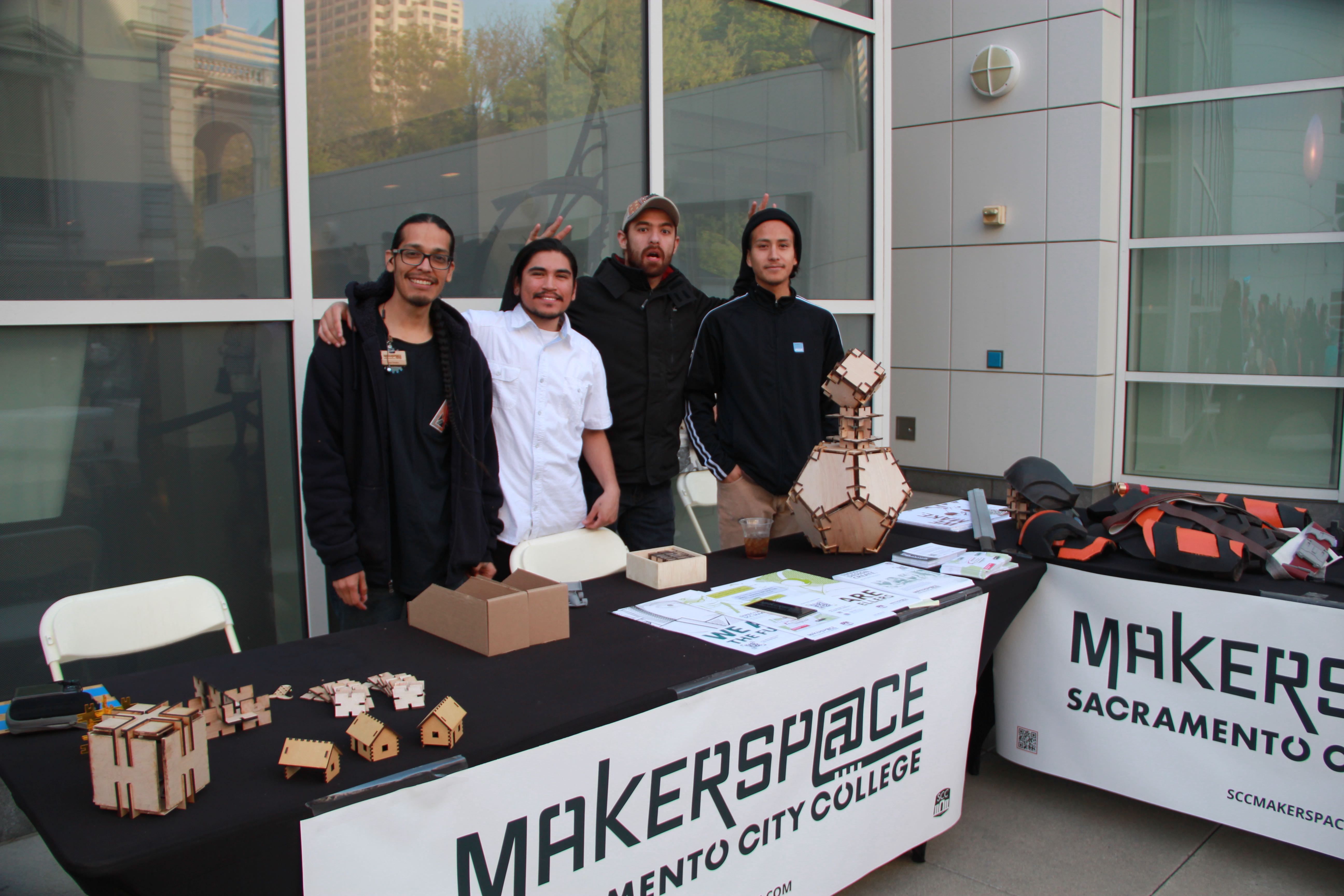 SCC Makerspace promotional event and a student using the Roland printer/cutter, April 2018
There was a constant buzz of excited energy in the space. Students, faculty, and staff all working together - hauling in new machinery, learning new technologies, collaborating to solve problems, designing marketing materials, reaching out to local business partners, informing department heads about the project. It was a judgement-free environment in which we encouraged a positive mental attitude, respect, and inclusiveness.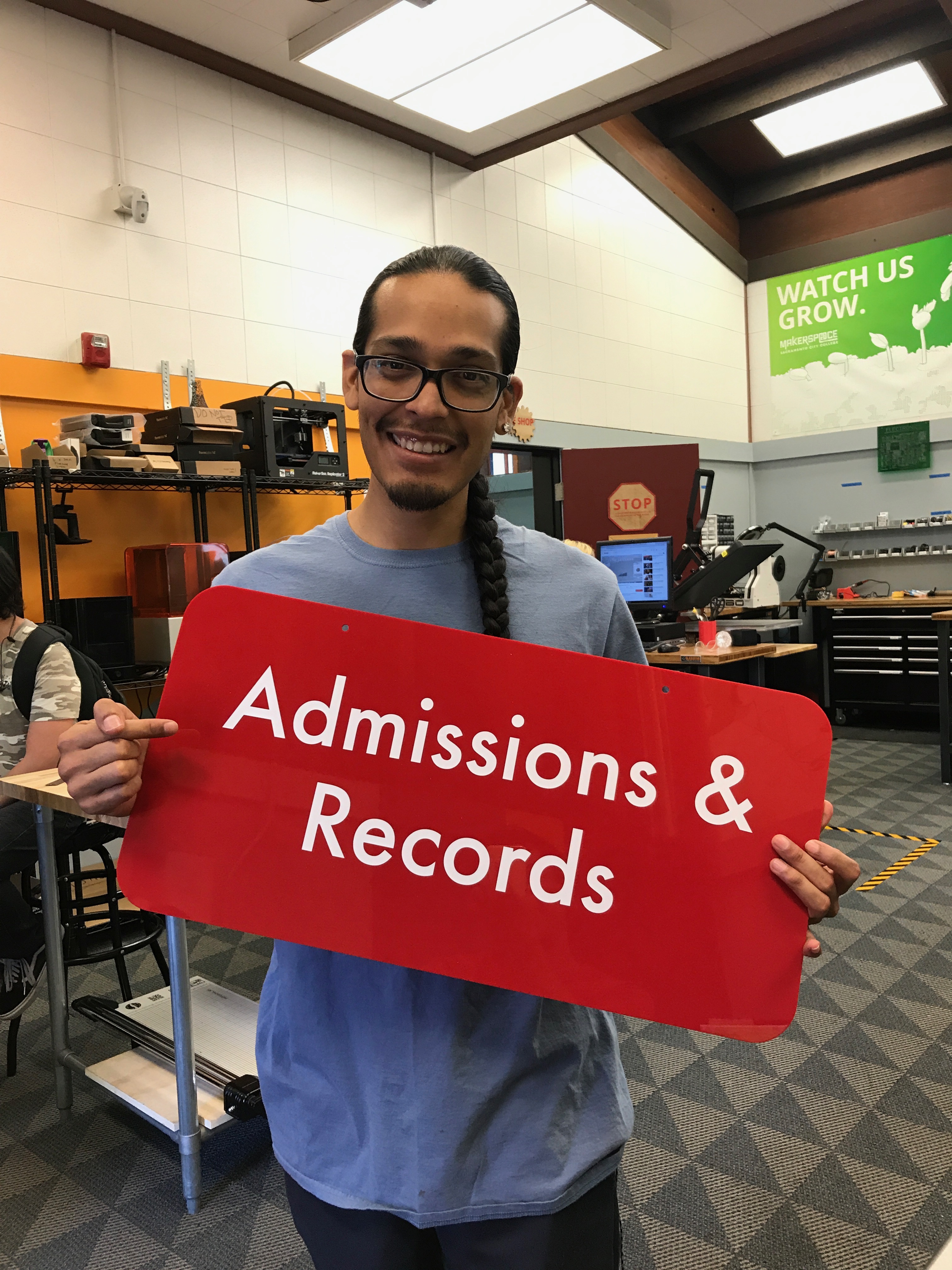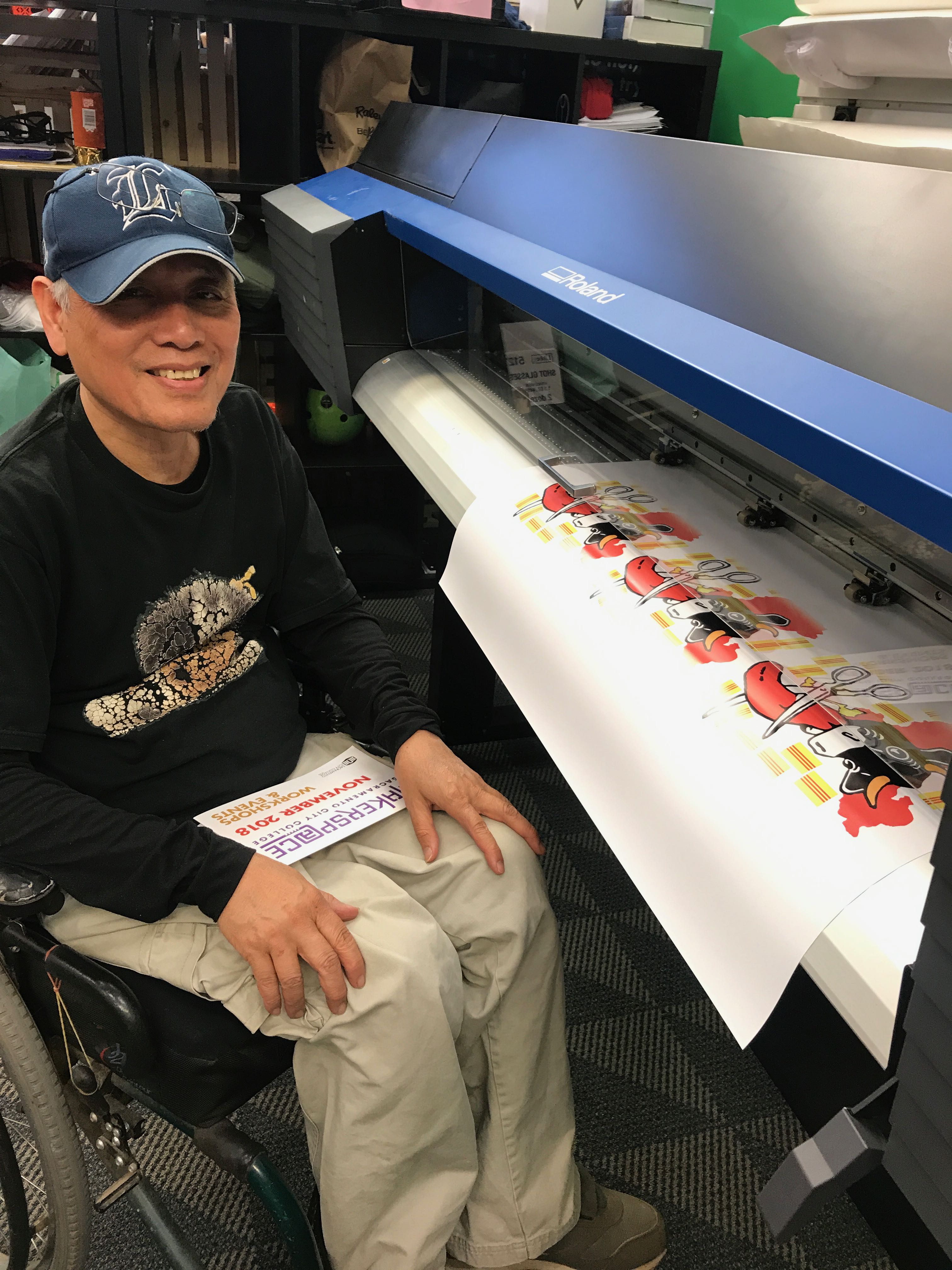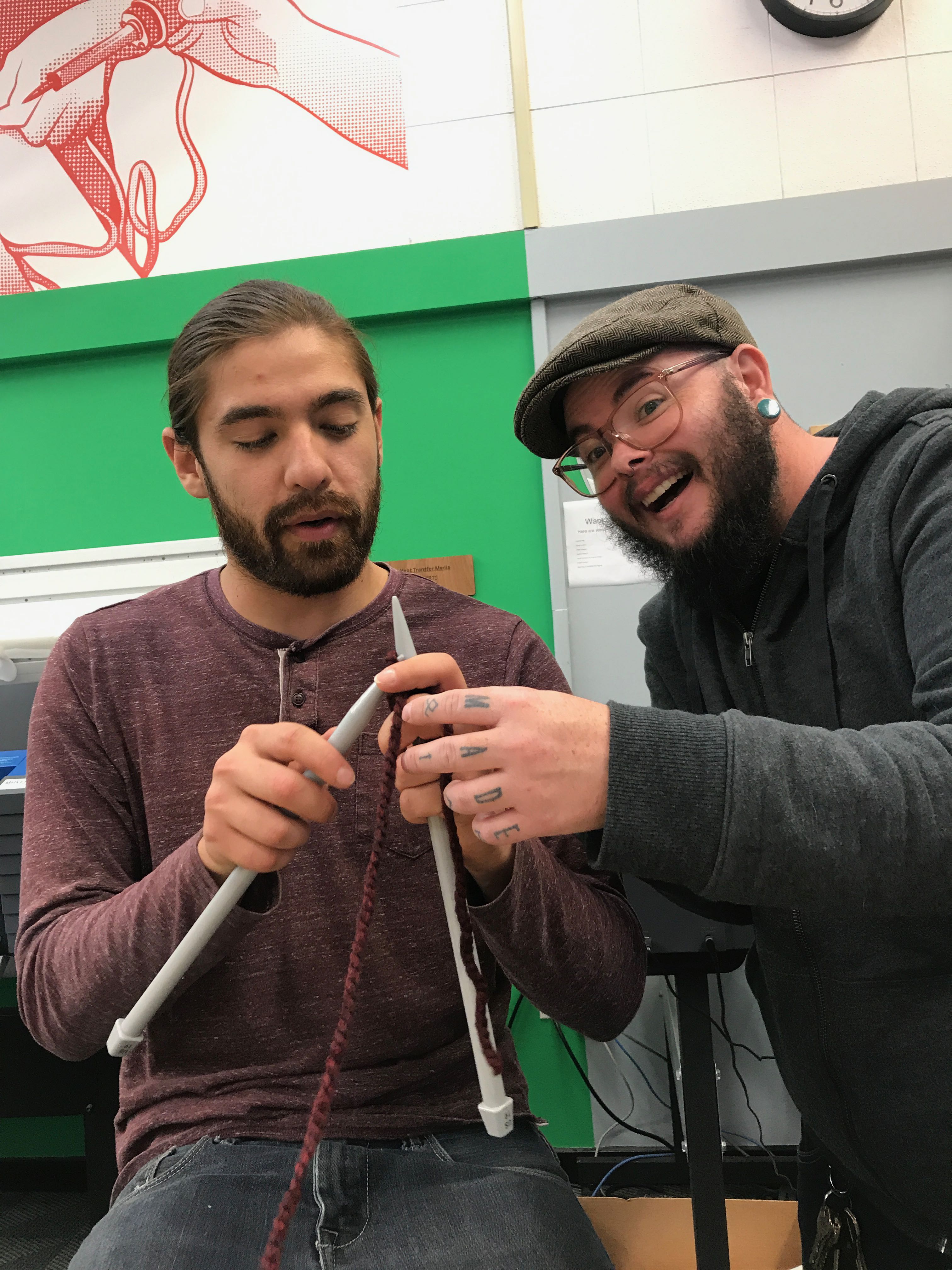 Students using the SCC Makerspace, April 2018





SOLUTION
A space for makers.
Creativity is not something that ends with puberty. It is in all of us - young, old, black, white, differently-abled. SCC Makerspace sparked joy in our community and inspired students who in some cases, had lost all hope. Suddenly, there was a place to go on campus that felt safe - where students could connect, build, make art, and learn new things.
MakerMatic innovative internship program was a designed and developed by CCC Maker in collaboration with SCC Makerspace staff. We tested the program by designing a simulation, in which we effectively tested a ten week program in one day.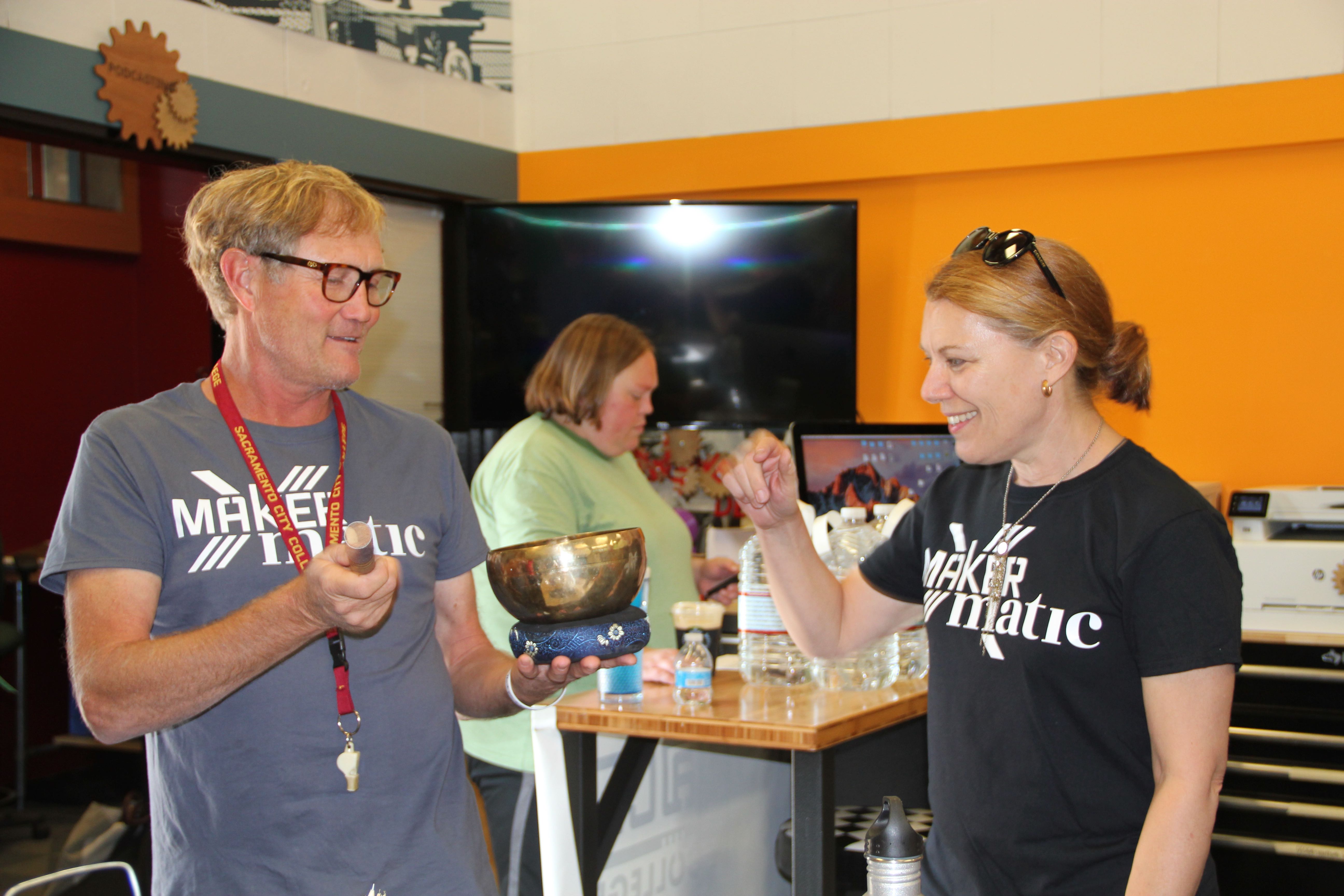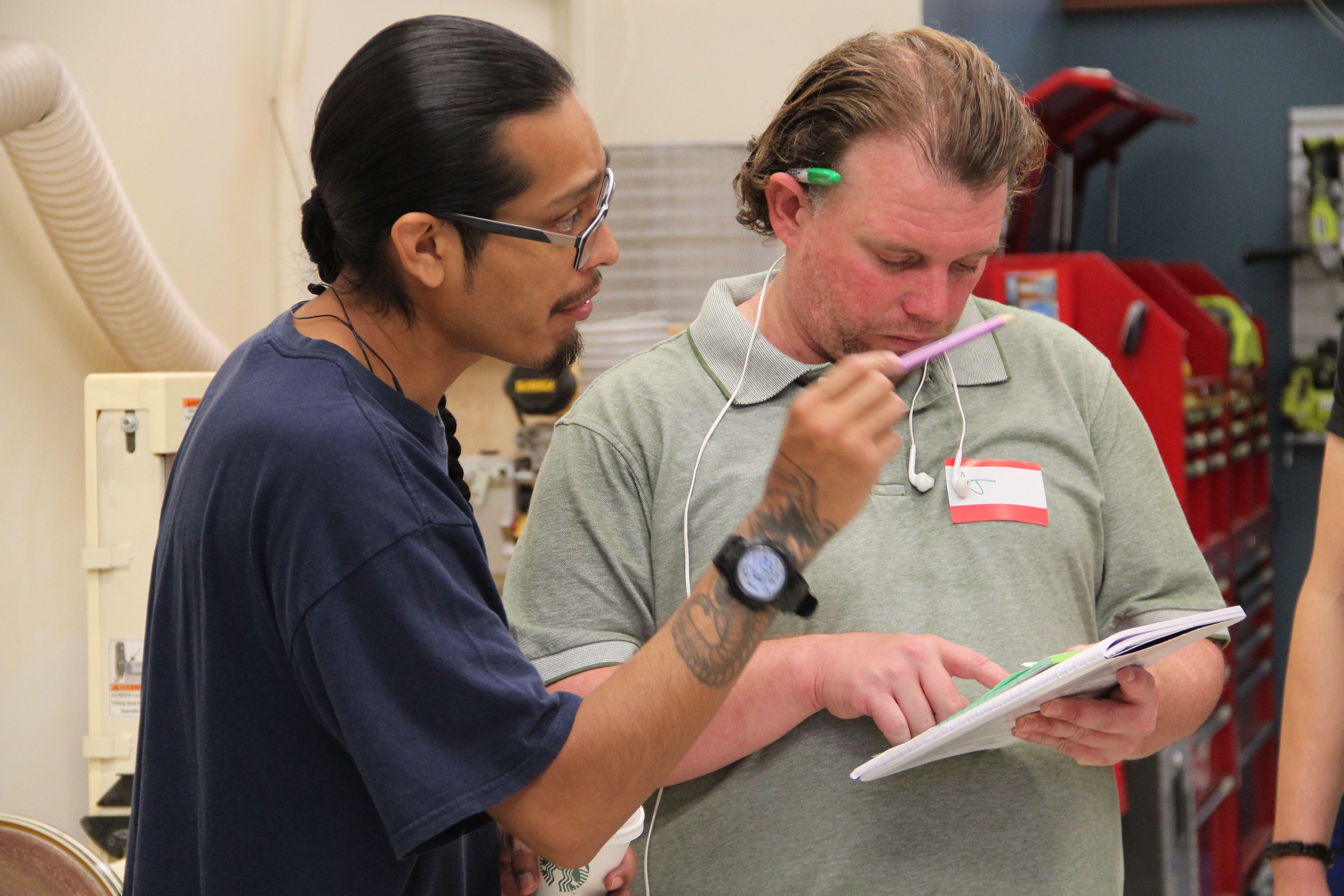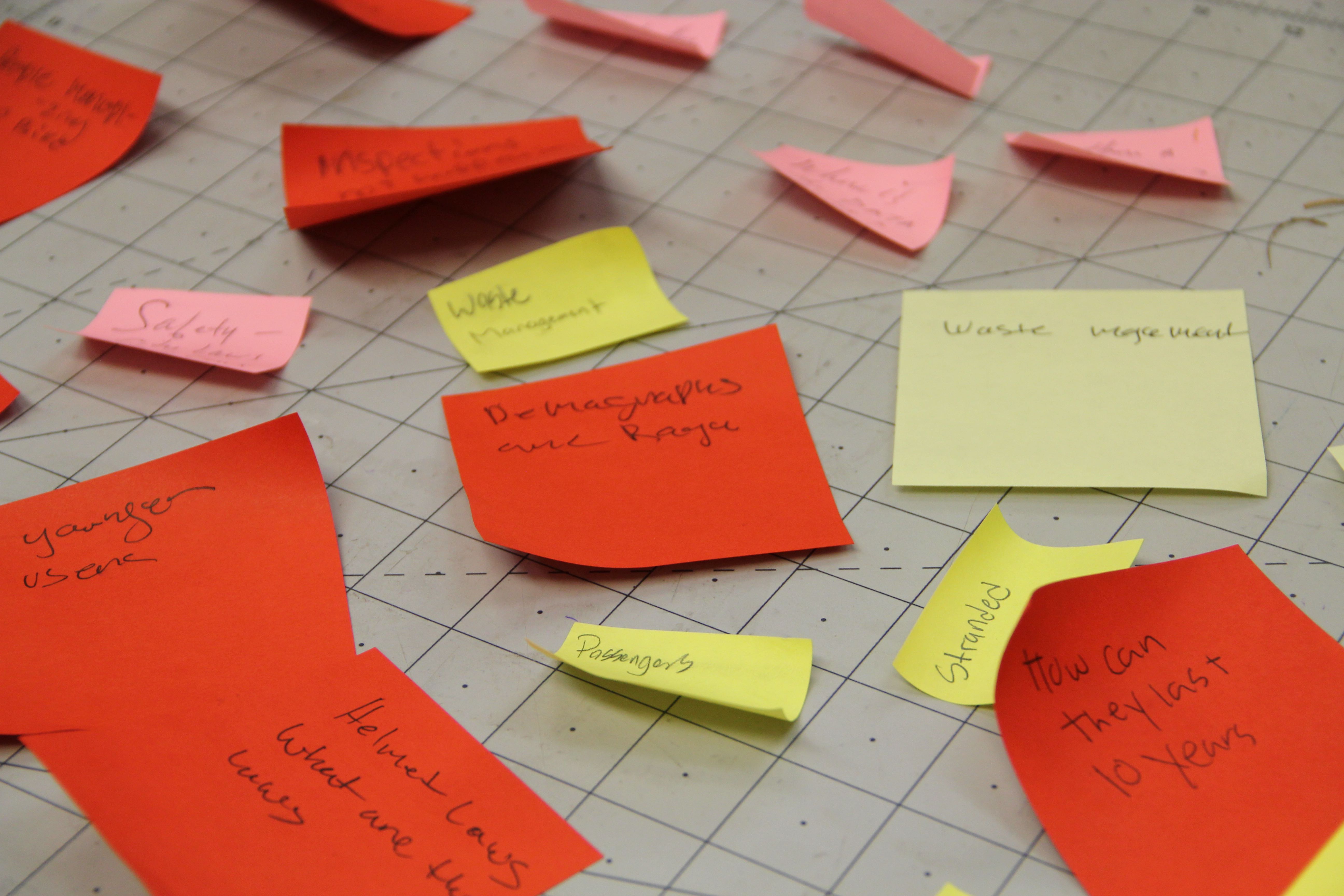 Using Jump bikes as our test business model, our team tested the ten week program in a one day design sprint, August 2018




For the full ten-week pilot, we recruited a cohort of twenty-four SCC students, who received a $500 stipend at the end of the program. We partnered with a local business with a specific business challenge. The cohort was divided into teams and worked together to solve the business challenge. Facilitated by a coach (a SCC staff member), students prototyped different design solutions. Their final deliverable was to pitch their solution to business clients.
RESULT
Watch us grow.
Sacramento City College Makerspace celebrated its 5th birthday in May 2023. After the CCC Maker initiative, the SCC Makerspace was absorbed by the college, proving this community's drive to continue maker education. The MakerMatic Internship program launched in five community colleges in January 2019, where hundreds of students practiced invaluable skills in problem solving and collaboration. Even through the pandemic, Sac City worked to expand rather than shut down. The space moved from a 2,000 sq. ft. classroom in the back corner of campus to a 10,000 sq. ft. building in the very front of campus. It now offers MAKR courses and official trainings and workshops.