An organizational system to drive profit.
---
Timeline

Jan 2022 - May 2022
(4 months)
Tools

Adobe XD

Google Sheets

Google Slides

Zoom

Email

Slack

Miro
Role

Business Research and Strategy
Design Visualization and Storytelling
Team

PROJECT MANAGER
Ana Castillo
USER EXPERIENCE
Juan Hernandez
BUSINESS STRATEGY
Michelle Zamora
About Public Glass


Established in 1997, Public Glass has been San Francisco's only public access glass studio and school. As a 501(c)3 arts organization, their outreach includes a full curriculum of glass courses taught by local and nationally recognized artists, as well as programming for under served youth and adults, corporate group experiences, events, and exhibitions.


My Why


I am passionate about communal spaces of making and I wanted to help PG build engagement and attract clients, especially because they serve a large population of people of color and low income individuals.


Outputs

---
THE GOAL
Capture value, acquire, and retain new clients.

School event hosted at Public Glass, March 2019




CHALLENGE
Climbing out of a financial hole.
After the pandemic, PG lost about half of its workforce which drastically changed their operations and caused financial turmoil. With expensive utilities, inadequate marketing strategy, and lack of managerial leadership, PG looked to our team to provide recommendations on how to restructure their business in order to drive profits.


Hot Glass Cold Beer event hosted at Public Glass, July 2019






APPROACH
San Francisco's only public glass blowing facility.
Increasing productivity of employees was our main focus. We also wanted to analyze willingness to pay by identifying what services customers were most likely to purchase. Finally we wanted to understand how PG handled their customer relationships. Were they closing deals on warm leads or were they letting them slip through their fingers because of response latency?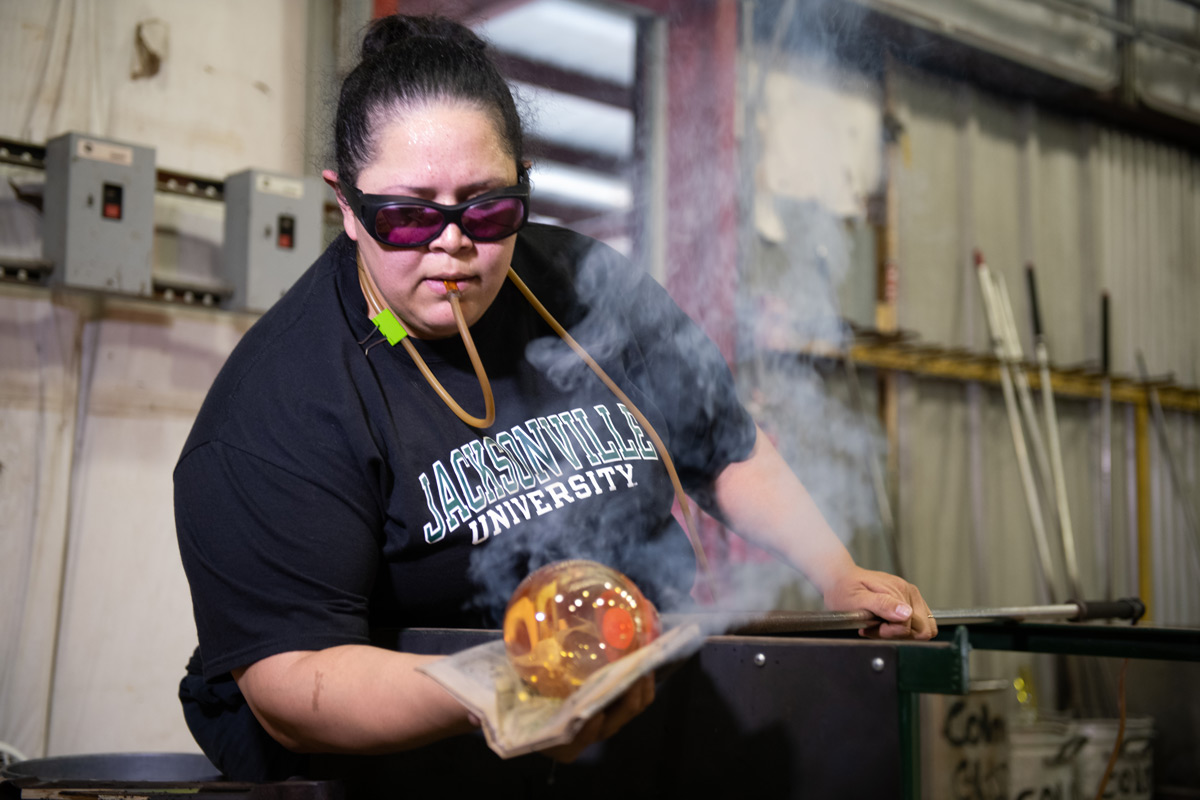 Artist working at Public Glass, March 2022






After reviewing financial documents over the last ten years, we identified the biggest gaps in their revenue stream. Visiting PG, we observed artists working at benches, which can be rented hourly, interviewed patrons, and spoke with the Executive Director, Nate Watson. One of Nate's biggest pain points was time. He needed more of it to fundraise. Our team asked, "How might we extract more value out of employees?"
SOLUTION
Visualize the big picture.
MINIMIZE OPERATIONAL SLACK

We aimed to define each team members' role and clearly identify their tasks in order to extract more value out of each employee.
INCREASE WILLINGNESS TO PAY

In this example: Sales advertises an event at Public Glass to patrons and to wholesalers (Food trucks, local artists etc.). Patrons attend the event, providing cash and awareness for PG as well as building strength within the community.
DEVELOP A SALES FRAMEWORK

In this example: The Director of Communications successfully advertises PG's services and patrons get excited about glass blowing. They head to PG's site and discover what's available. Before warm leads get cold, Marti is there to follow up and close more deals.
RESULT
Hope for Public Glass.
Supply chains can be big or small and come in different shapes and sizes. It was our job to visualize the big picture and identify where PG could make significant improvements to drive profit. Now PG has an opportunity to capture value, close more deals, and have more fun!


Visit Public Glass if you're in the Bay Area.





"Thanks again for all your hard work! It was a strong presentation, you all did a good job identifying key aspects of our organization and offering solutions to some of our issues."

- Marti Gorski, Management Consultant, Public Glass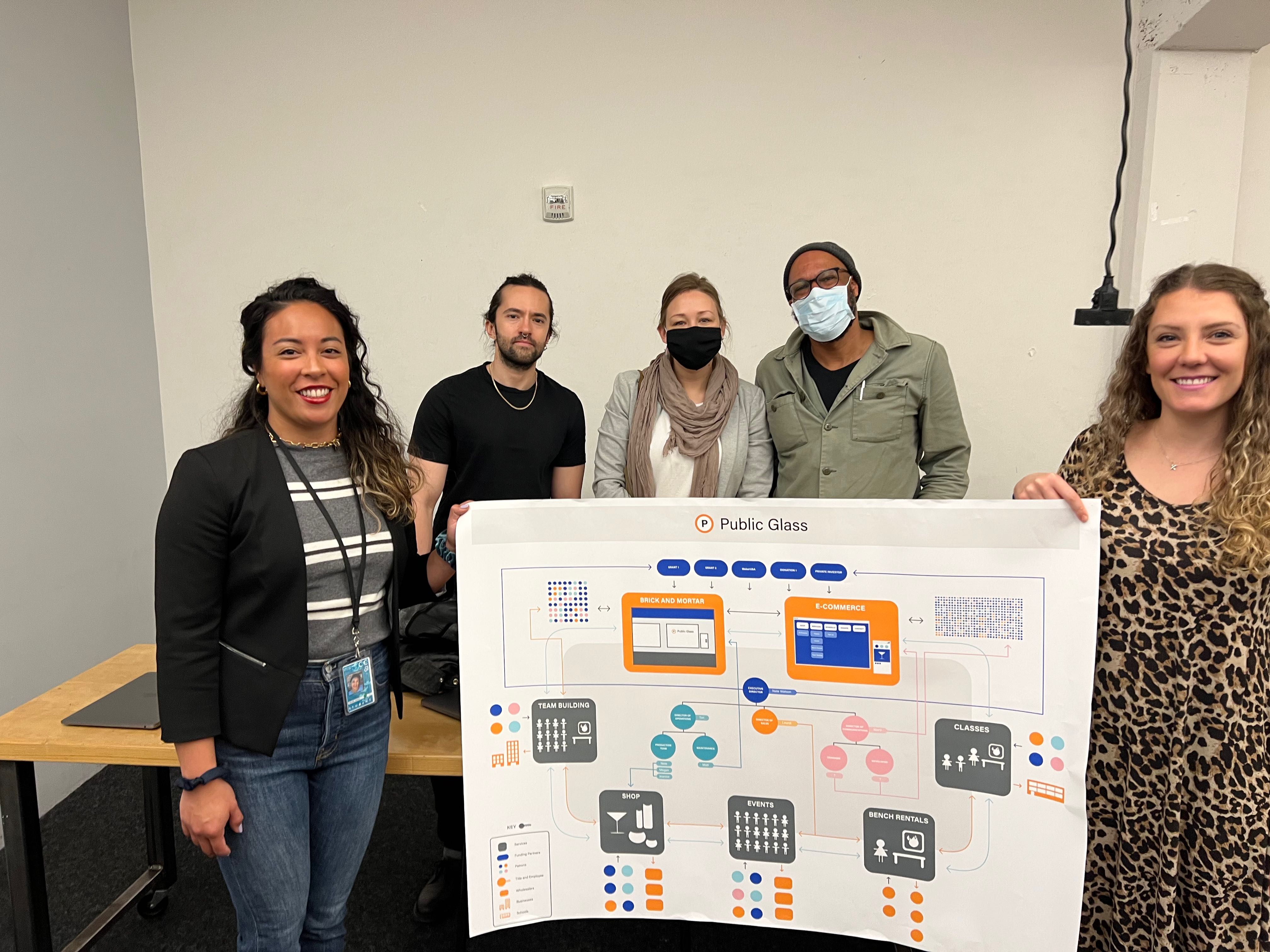 Final pitch to clients, Marti Gorski and Nate Watson from Public Glass, May 2022