An advocate and leader in maker education.
---
Timeline

Aug. 2020 - Aug. 2022
(2 years)
Tools

COLLABORATION
Zoom
Discord
Email/phone
Notion
WeTransfer
DESIGN AND PRODUCTION
Adobe XD
Adobe Illustrator
Adobe InDesign
Adobe Photoshop
Adobe Premiere Pro
Procreate
Plural Eyes
Sony Alpha 6300
Tripod
Rode Mic
Role

Project Manager
Visual Design
User Journey Mapping
Storyboarding
Video Production
Presentation Design and Delivery
People

CITIZEN SCHOOLS PROGRAMS MANAGER
Sebastian Byers
PROJECT DIRECTOR
Tom Cappelletti
PROJECT MANAGER / STORYTELLING LEAD
Michelle Zamora
PROJECT MANAGER
Erin McDowell
PROGRAMMER
Cody O'Farrell
3D / GRAPHIC DESIGNER
Indigo Perez
BUSINESS PARTNERS
Mary Buchenic
Jennifer Gasser
GLOBAL STUDIES DIRECTOR
Riad Bahur
About Cititzen Schools / Americorps Maker Fellowship

This
program
partners with community colleges and historically black colleges and universities and is designed to connect K-12 students to maker-centered learning opportunities. Fellows work in direct service and capacity building roles and become leaders and champions of learning and mentorship for under-served students. Fellows also participate in the
Learning Pathway
, a professional and leadership development experience.
My Why

Having a group of likeminded people accomplish the same goal of reinventing education is what drives me in this work.
Outputs

YEAR 1
YEAR 2
Recognition

---
GOAL
To design opportunities for students to engage with project-based learning.


Mobile Makerspace sketch by Michelle Zamora, March 2020.



CHALLENGE 1
Hands-on to hands-off.
My first year as a Maker Fellow, I served Sacramento City College. Originally our team planned on purchasing and retrofitting a truck or van for use as a mobile makerspace. Once the pandemic regulations became a reality, we rapidly pivotted toward a more hands-off approach that would still engage students in project-based learning.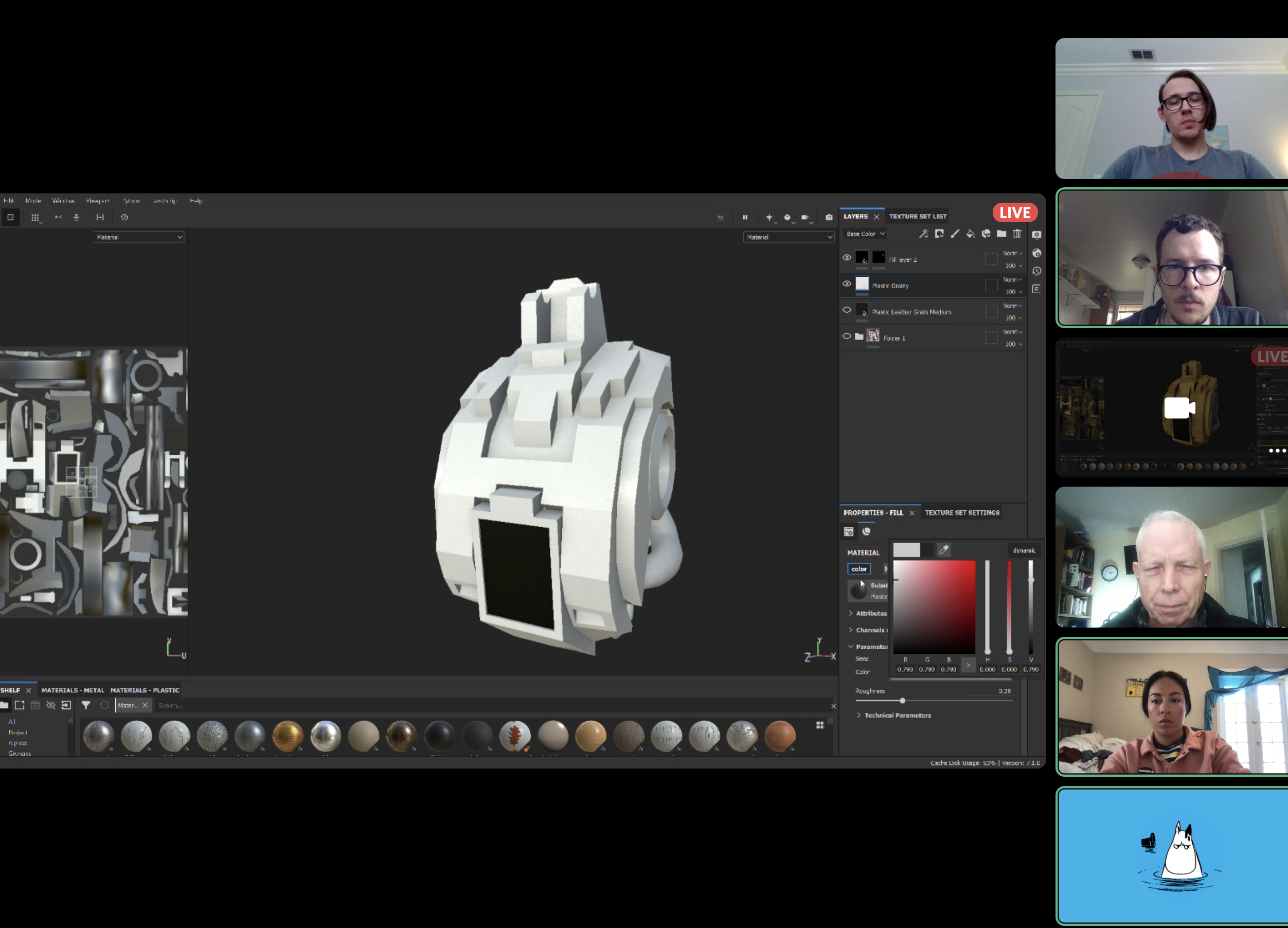 Discord collab, 3D robot design decisions for VR experience, November 2020





APPROACH 1
Leverage creative capacity.
Our team was comprised of incredibly technical and creative individuals. So we asked ourselves, "How might we design a project that we could build remotely while still engaging our core audience?" We started by defining our roles in order to clearly visualize where we fit in the matrix to inform the project.

Stakeholder Organization Chart designed by Michelle Zamora, August 2020





Once we had clear direction, I led our team in designing and creating an experience in virtual reality. The 3D printer is one of the most asked-about machines in the Makerspace. The idea was to create a 3D printing tutorial in VR, compatible with Oculus Quest 2.

Designing the virtual makerspace, December 2020.





Along with managing the VR project, I played a large part in imagining the user journey experience. Aiming to simulate an in-person experience, we designed the VR experience so the user felt like they were acomplishing each step as if an instructor was teaching them how to use a 3D printer IRL.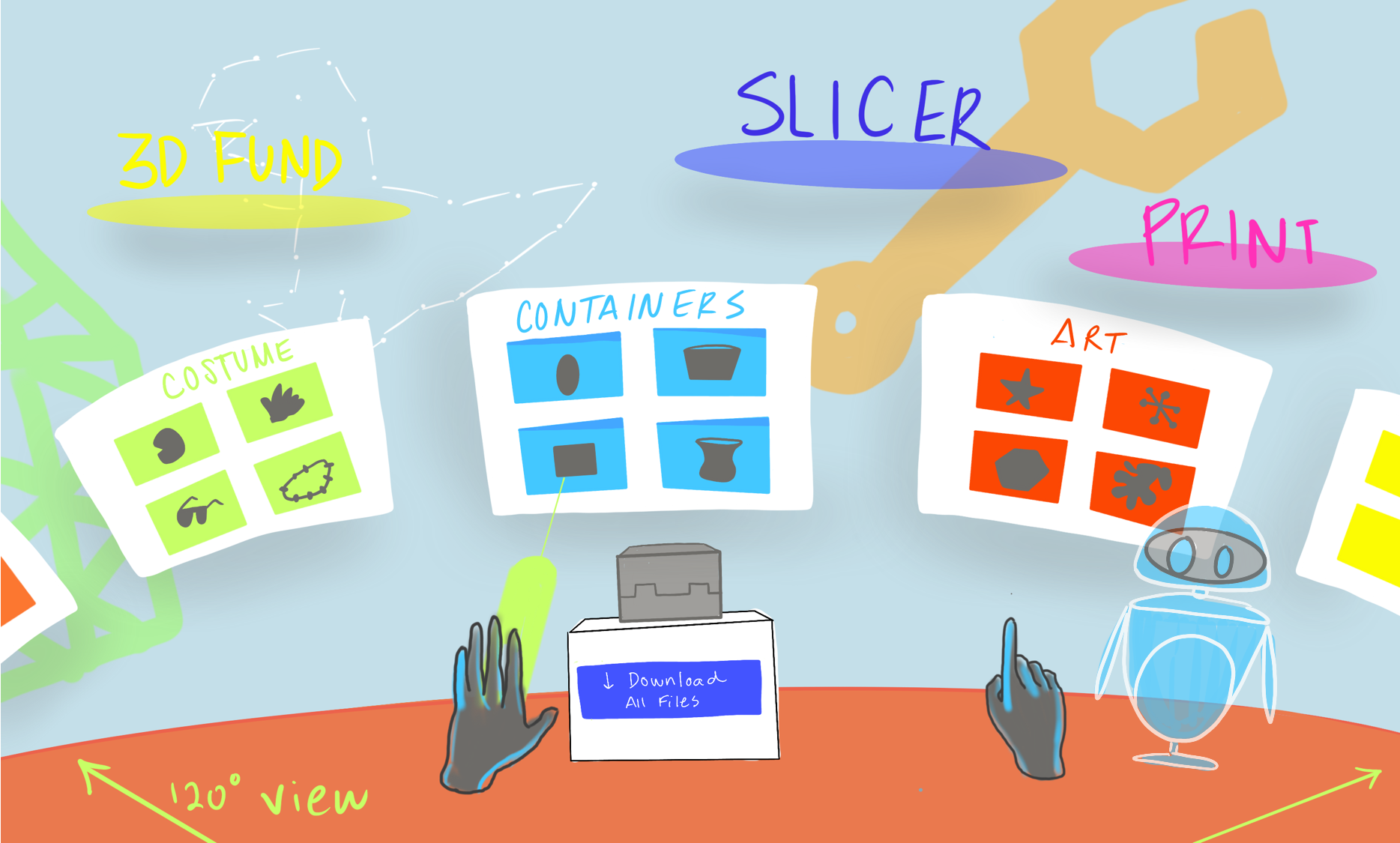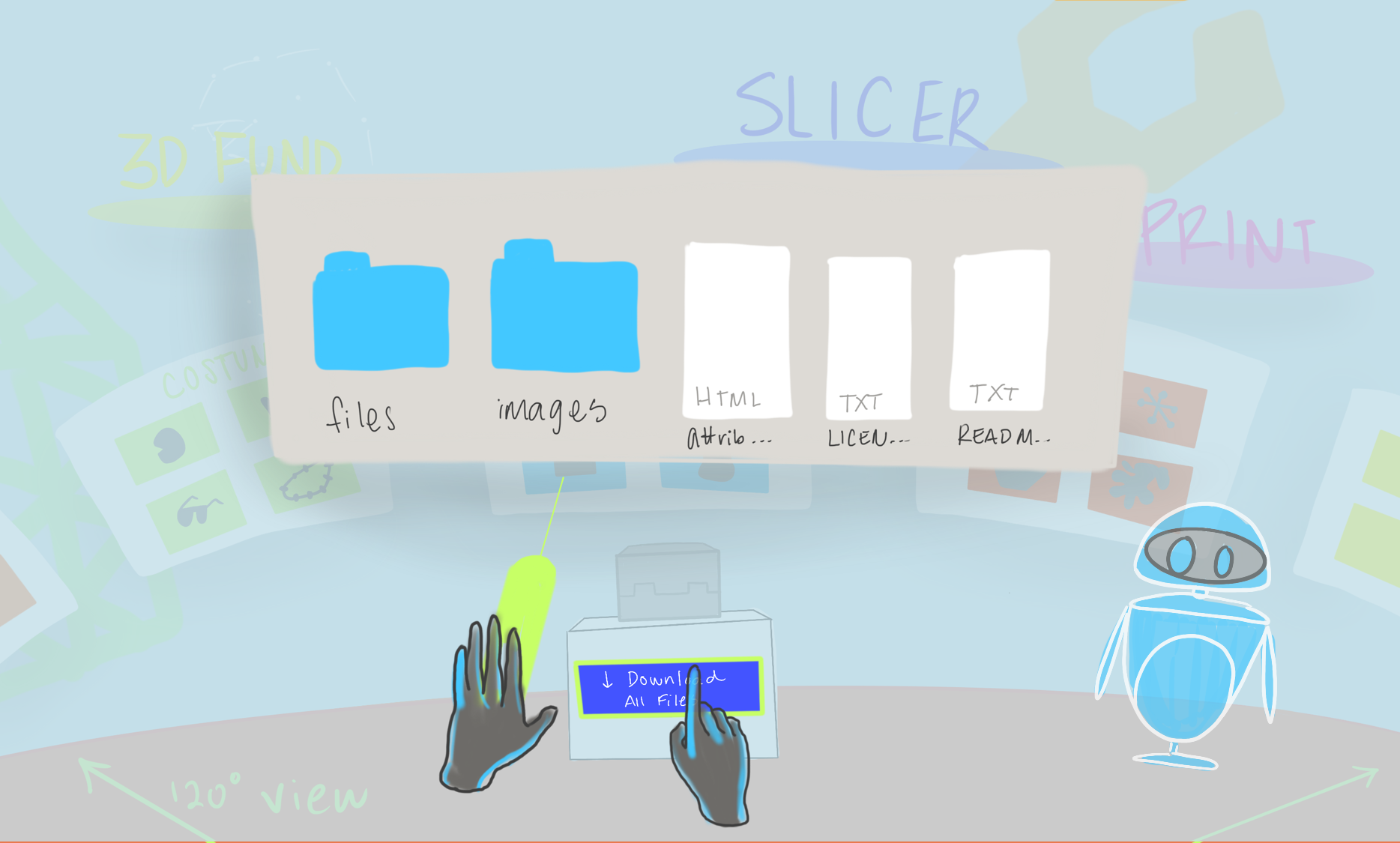 Storyboard for VR experience from user's perspective, February 2021





As leader of community outreach, I worked with Indigo to redesign Sacramento City College visual identity system. Our goal was to create new branding for use in social campaigns and other community building efforts.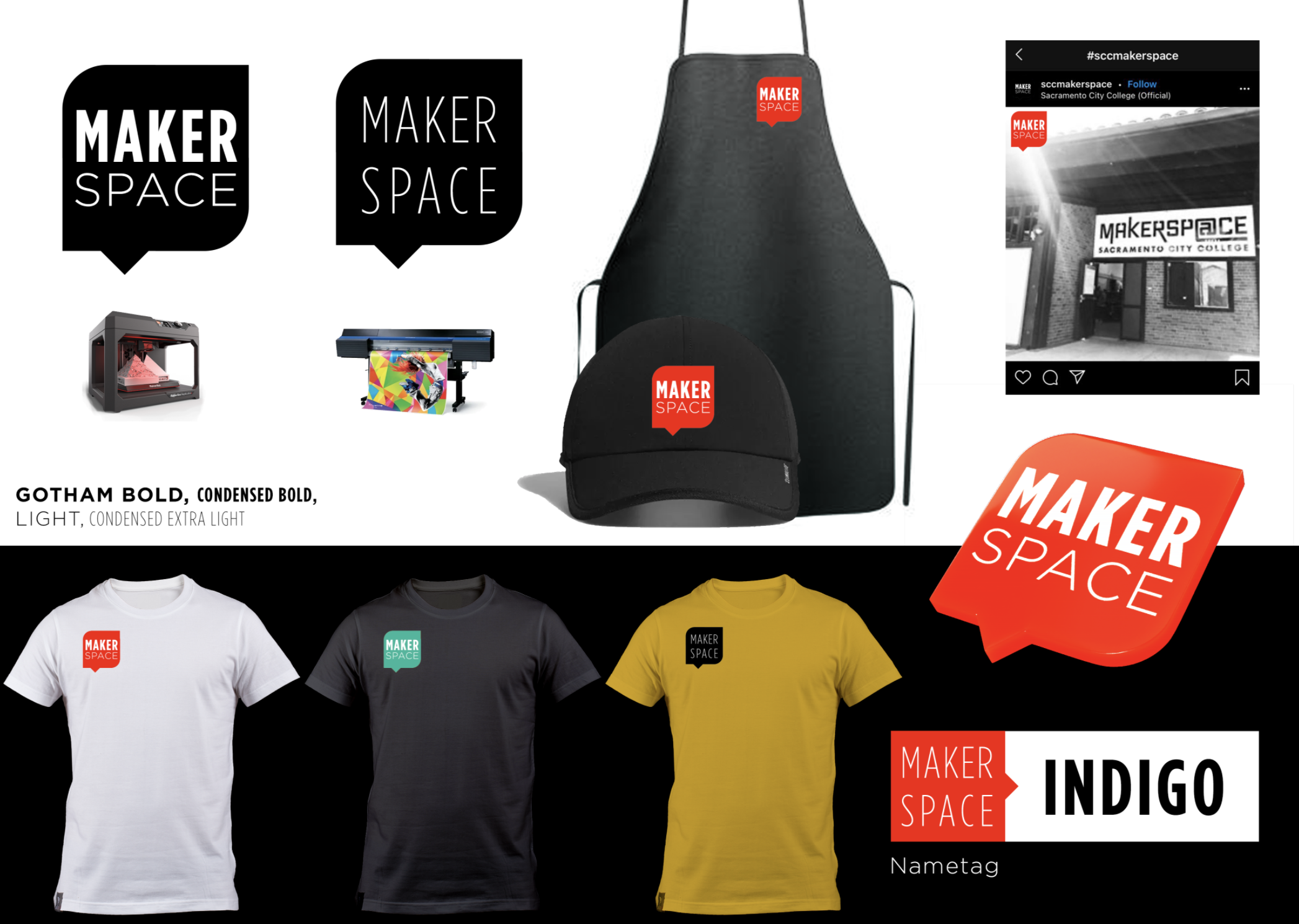 Logo design and product mockups by Indigo Perez, April 2021
SOLUTION 1
The prototype and the promotion.
The collaboration resulted in a working prototype to pitch to the president of Sacramento City College and other stakeholders. We documented our work and posted the promo across social media accounts, which was now beautifully rebranded.

Video promo created by Michelle Zamora, June 2021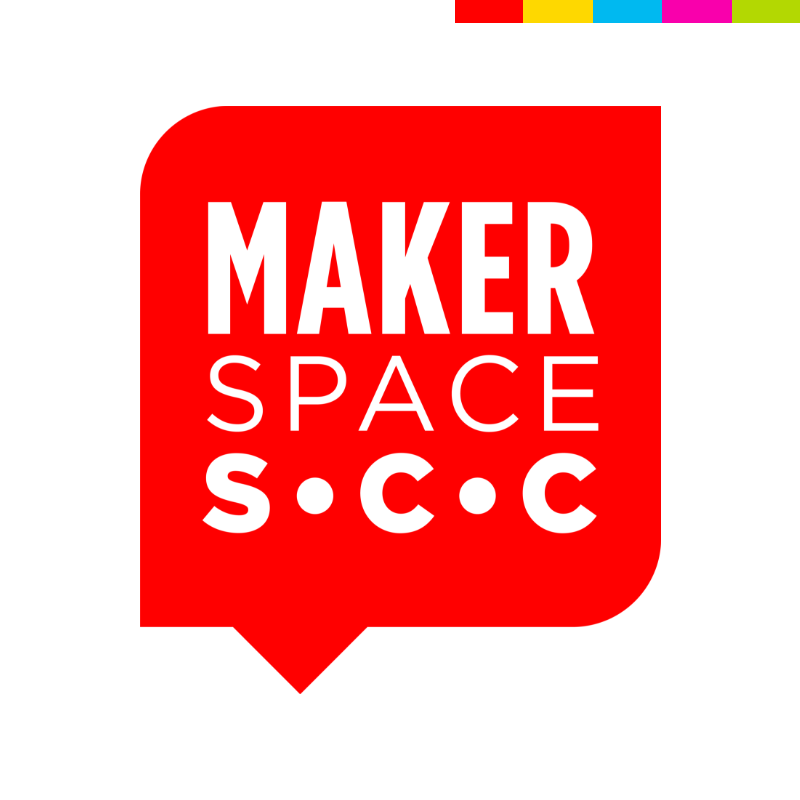 Implementing the new visual identity on our instagram page:
@makerspacescc
, June 2021
RESULT 1
From 2,000 to 10,000 sq. ft.
The VR project was the result of transforming what we thought was possible. Even with the limitations of the pandemic, our team created a project that was submitted as part of a proposal to expand Sac City's makerspace and largely contributed to the approval of a new building for the space. The expansion included moving the current makerspace to a new building on campus, renovations, and staffing.
Fom - the old - two small conjoined classrooms in a far-away corner of campus
To - the new - 10,000 sq. ft. building and the first structure you see when walking on to campus
CHALLENGE 2
Global Makers
In my second year as a Maker Fellow, I continued to build capacity for Sac City in a new way. Working with my Project Director and the Director of Global Studies, we partnered with an organization called Solar Education Project. Continuing to innovate new ways to incorporate project-based learning remotely, we saw an opportunity to work with SEP to educate students about sustainability, culture, and community on a global scale.
Makers from Lesotho in Southern Africa demonstrating the making of a solar cooker and the resulting sun-baked bread, August 2021
School campus and instruction taking place in Lesotho, August 2021
APPROACH 2
Connection and Collaboration
From our partnership with SEP, we connected with global makers from Kenya, Haiti, Lesotho, Italy, Mexico, and California. Makers from each location were passionate about solar cooking and its positive effects on community and the environment.
Global Maker, Grace Chepkemei from Eldoret, Kenya, November 2021
As lead storyteller on the project, I collected footage from each maker via WeTransfer. Our aim was to create a series of solar cooker tutorials to share with Sac City students in remote workshops and to encourage them to make their own solar cookers.

First remote solar cooker workshop featuring Global Maker, Sharon Clausson fom California, January 2022






SOLUTION 2
In person and remote workshops.
Not only were students learning how to make solar cookers, they now had the opportunity to form relationships with passionate makers all around the world.
Joseph Eli from Haiti demonstrating how to make the Copenhagen solar cooker, April 2022
In person workshop at Sac City Makerspace taking place while live streaming and projecting Joseph's demonstration, April 2022
RESULT 2
$5K for Solar Education Project.
The Center for Art and Public Life hosts the Impact Awards each year giving applicants an opportunity to win funding and mentorship for their impact project. By submitting a video about the Global Makers project, we were awarded $5K to continue supporting efforts that bring awareness about solar cooking to the world.