---
Timeline

Jan 2023 - May 2023
(4 months)
Tools
COLLAB AND RESEARCH
Google Sheets
Google Slides
Survey Monkey
Notion
Zoom
Email
Slack
Miro

DESIGN AND PRODUCTION
AdobeXD

Procreate Photoshop

Premiere Pro

Sony Alpha 6300

C stand

Tripod stand

Art studio tools
Risograph printer
Role
Design research and prototyping
Experience journey mapping
User interviews
Video production
Pop-up design
Team

PROJECT MANAGER
Armando Somoza
BUSINESS FRAMEWORKS
Ryland Webb
DESIGN RESEARCH, STRATEGY, AND STORYTELLING
Michelle Zamora
MARKETING AND VISUAL DESIGN
Savithri Valega
About Chimera Co-op

California College of the Arts was founded in 1907 by Frederick Meyer to provide an education for artists and designers that would integrate both therory and practice. Chimera Co-op was born out of the idea that an art school should have a robust student store full of student work of all varieties including prints, ceramics, furniture etc., as well as official merchandise. The Co-op model provided a unique opportunity to create a "student-owned" business model that allowed for inclusivity, creativity, and room to grow.
My Why

When Armando first pitched the idea, I immediately thought, "Yes! We are an art school with incredibly talented artists and designers, why are we not selling their work?! Additionally, it was an idea that we could realistically produce and test within our timeline.
Outputs
---
THE GOAL
Design a business that sells student work and custom designed CCA merchandise.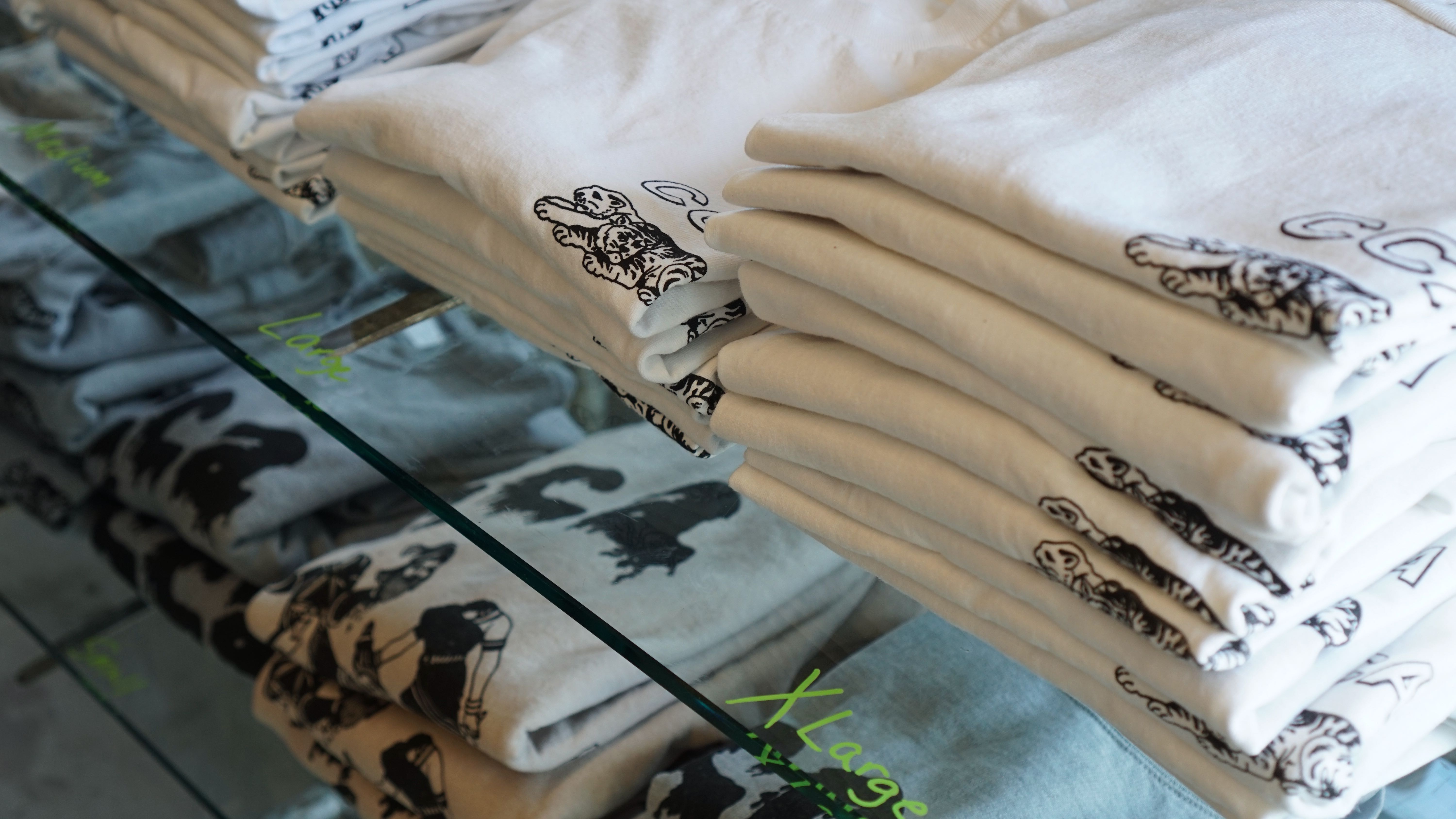 Chimera Co-op pop-up launch at Arch Art and Supplies store, April 2023





CHALLENGE
CCA needs new merch.
Current CCA merchandise was limited and dull. Students couldn't even buy a branded mug for their parents after graduation. We had a clear assumption, but what did students think? What were other art schools doing and what kind of business model would we use? Finally, if we landed on a co-op model, how would the business generate revenue and would it be a sustainable?
APPROACH
Student-focused, art school curated.
Establishing a new student store for CCA presented a unique opportunity for collaboration and innovation. We planned to attain as much information about our project as fast possible. We set out with flyers and a box of cookies asking students if they had time for a quick survey and also if they wanted a cookie. We received over fifty responses in the first two hours. Based on our research, which also included ten one on one interviews, the most significant insight was that students prefered a more community-based, student-led organization.


Posters with QR for the CCA student store survey designed by Savithri Valega, March 2023







Based on our findings from other art schools plus qualitative research, we decided to prototype a co-op model. It provided all the aspects of the user journey that our audience desired including community-led, high percentage of sales back to the artist, and flexibility.

BUILDING A PROTOTYPE

To test our assumption, we created a storyboard which clearly visualized the customer journey.
HOSTING A FOCUS GROUP

We asked a group of CCA students who already participate in CCA craft fairs what they thought about the business model and how it could be improved.
Aiming to balance customer needs and revenue, we asked, "How will this business make money?" We identified key partners (Arch Art and Supplies, artists, and designers), and designed a storyboard to test the cost model.
Students gave critical feedback on each storyboard. Planning for the pop-up, we reached out to over one hundred CCA students and secured ten artists and designers to contribute to the pop-up. It would be hosted at Arch Art and Supplies and would last two weeks - enough time for our team to evaluate proof of concept.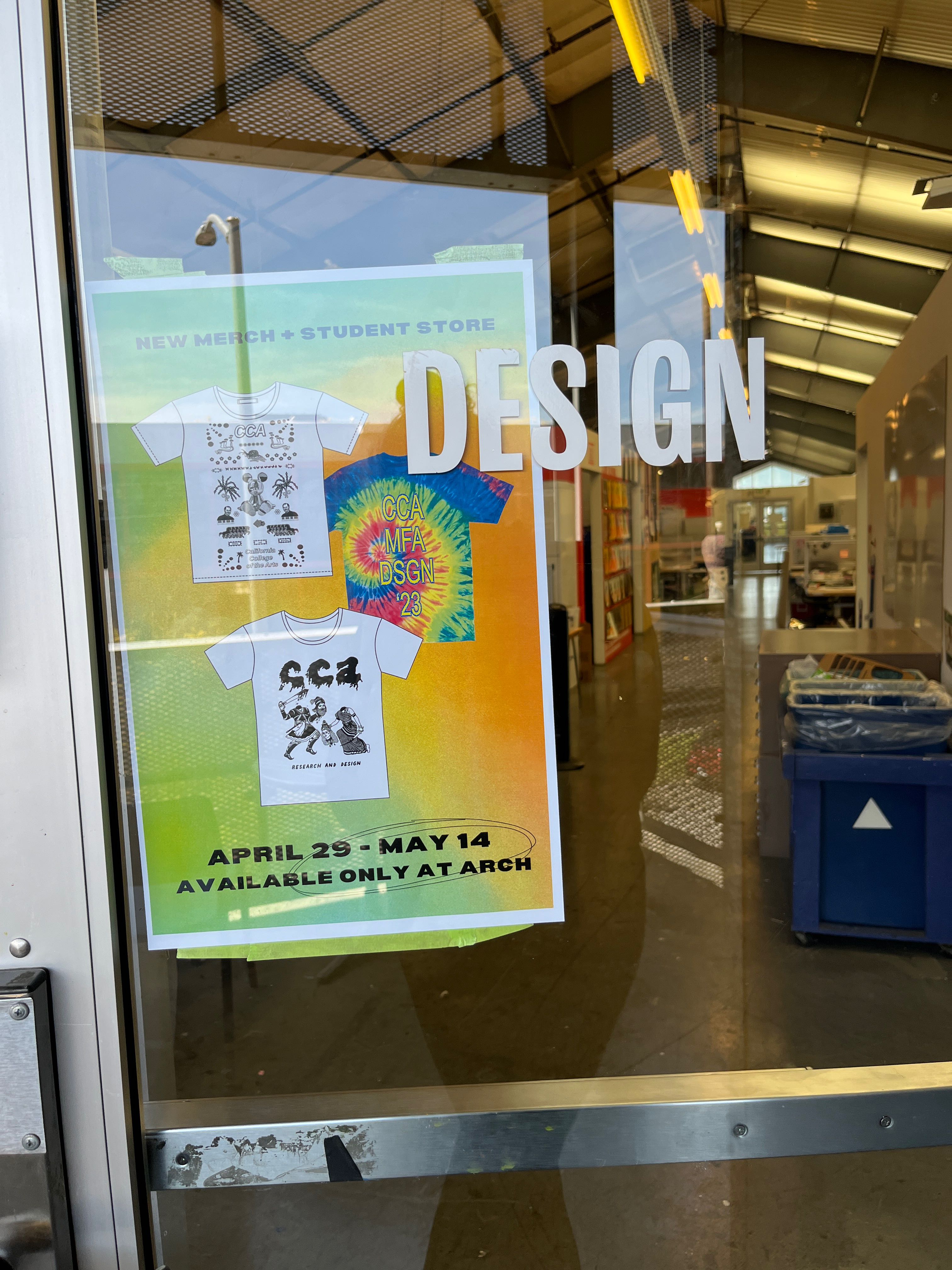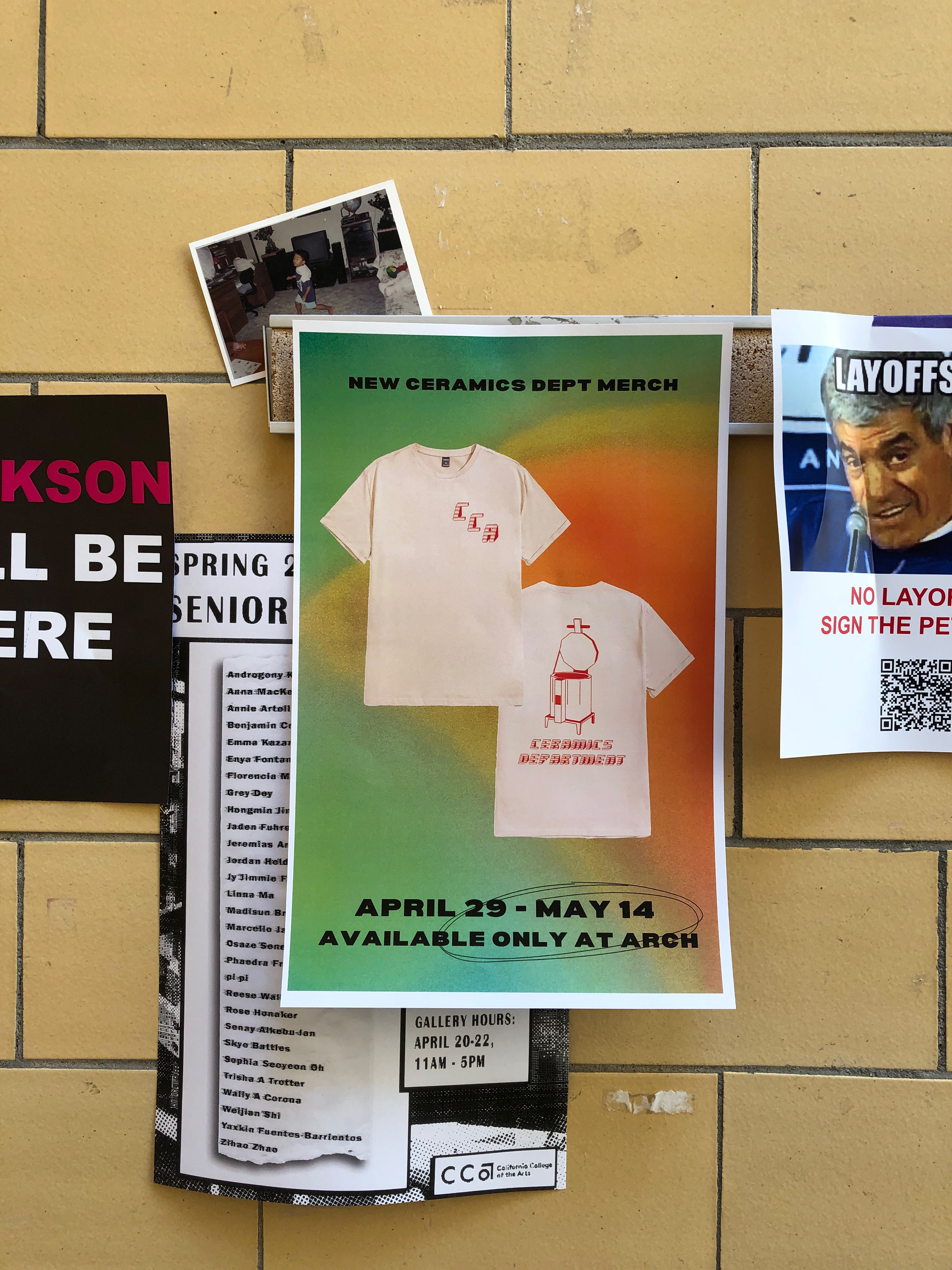 Posters advertising the pop-up at Arch Art and Supplies, April 2023





SOLUTION

Mockup of online Chimera Co-op store, April 2023





Did I mention I was one of the artists? Those sea creature looking candles are mine. Right away, students were stoked to buy new student-designed swag. Arch was extremely supportive and wanted to dedicate a space in the store for a full time co-op. Even CCA Marketing and Communications was on board!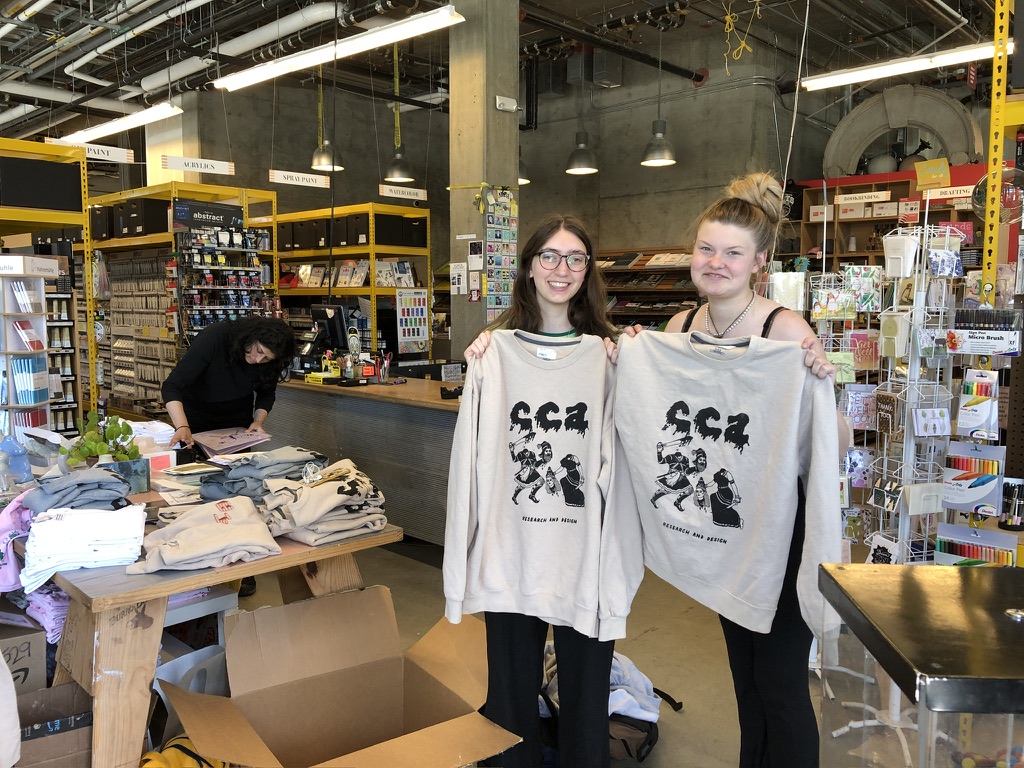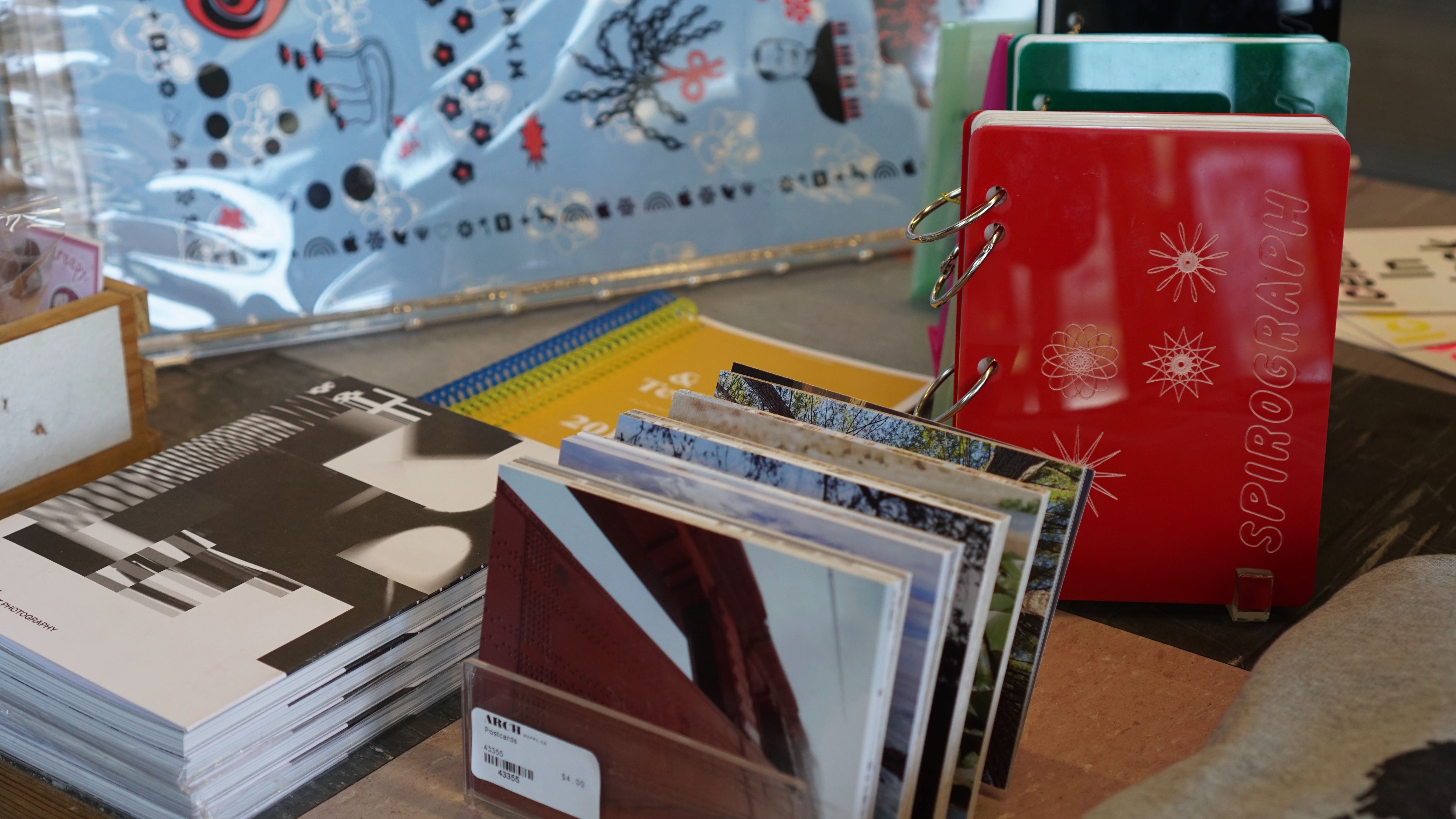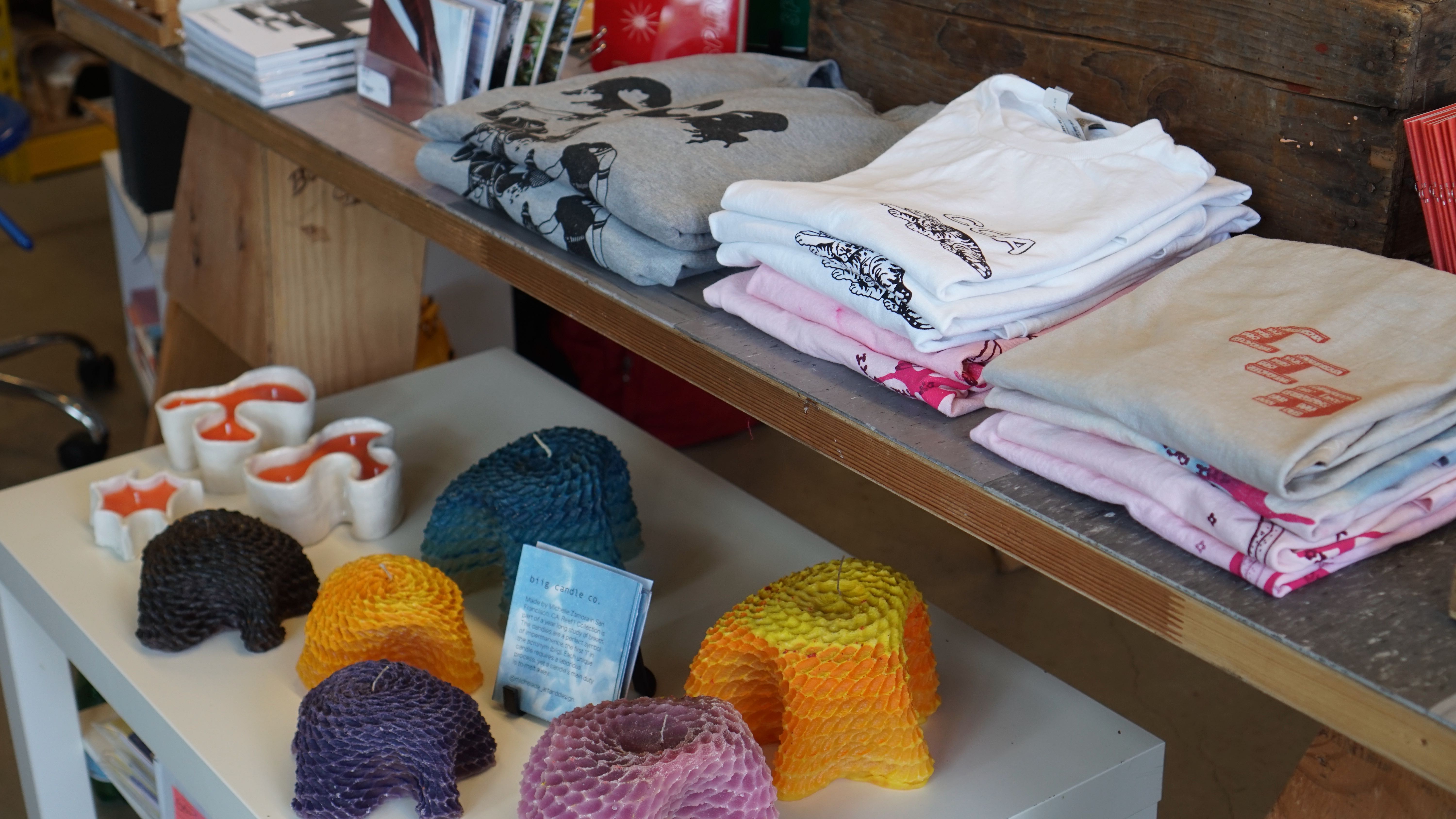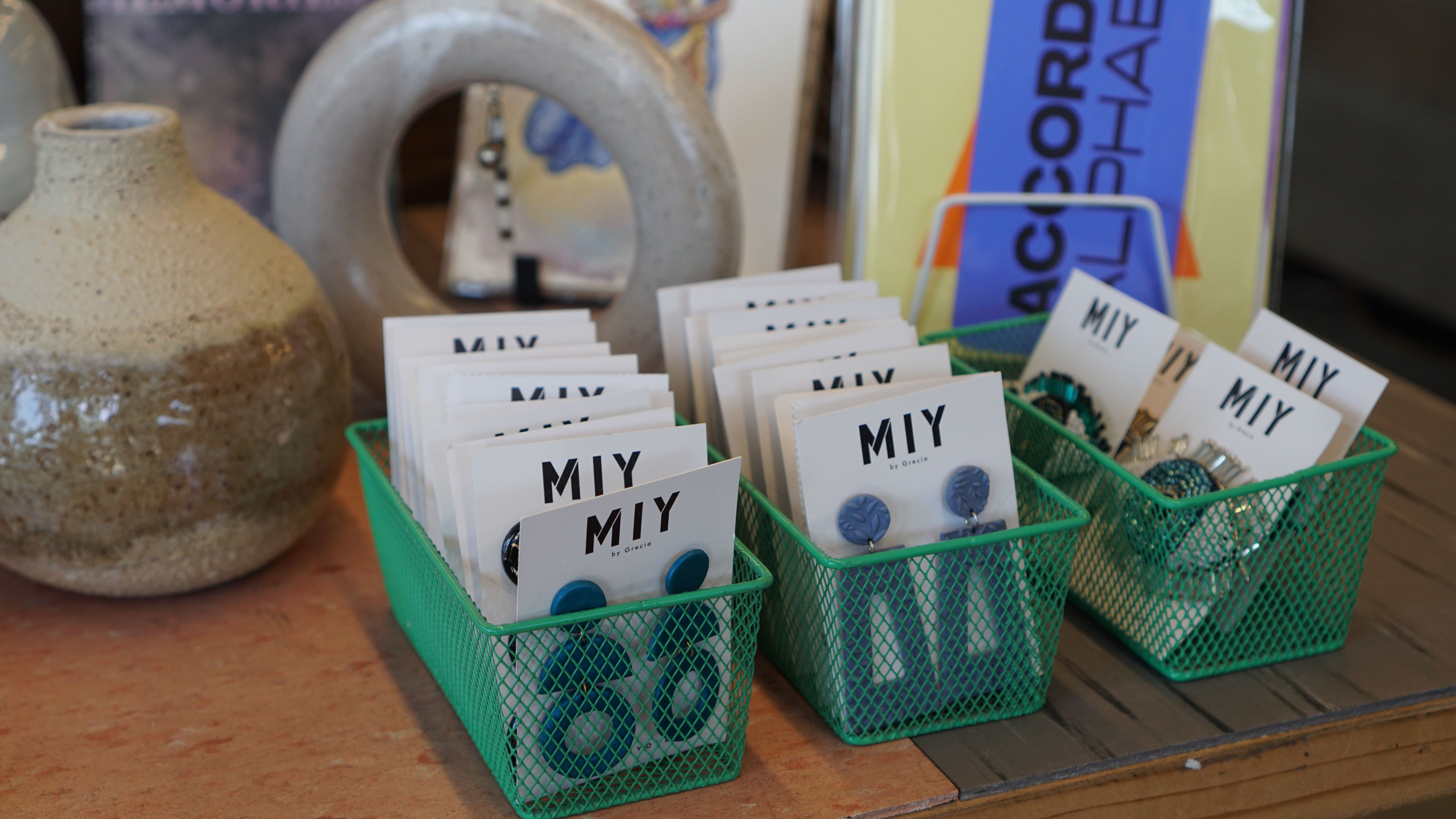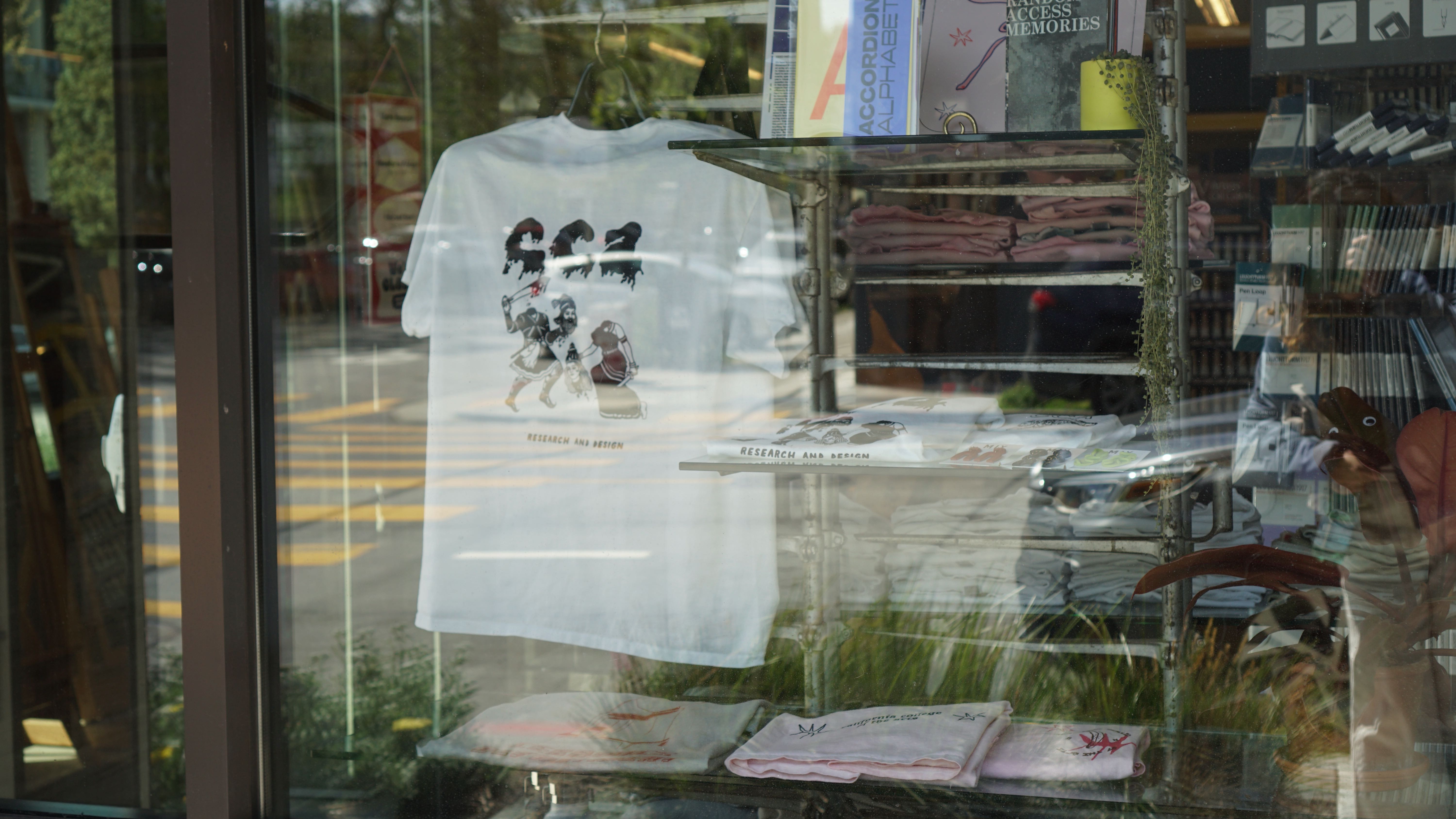 RESULT
Chimera Co-op generates revenue and makes students happy.
The co-op model proved successful with $510 in sales in a time period of two weeks. After accounting for expenses, Arch's and artists' cut, the co-op net sales were $357. Our one year projection amounts to over $10,000 in net sales. Ultimately, our team was successful in achieving our goal: creating a business, testing it, and proving its viability, feasibility, and desireability.